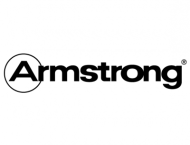 C&A Transportation has been one of the Macon Plant's primary carriers since 1969.
For 2004, as well as many other years, they were our #1 carrier with respect to loads hauled and on time delivery. During 2004, C&A handled over 2,000 loads from our facility and achieved an outstanding on time delivery of 97.35%
C&A continues to be our #1 carrier for these primary reasons:
On time delivery
Equipment Condition
Competitive Rates
Outstanding responsiveness to our needs
And very importantly, they share our values of "Respect, Integrity, Service".
C&A demonstrates those values when dealing with local transportation at Macon, Central transportation in Lancaster and most importantly with our customers.
They are a local firm with the ability to service a wide territory.
Mr. Richard Crabtree
Logistics Manager
http://www.armstrong.com